MBA or Masters of Business Administration is graduate level degree that covers wide range of business studies like marketing, sales, finance, human resources, operations etc. Students who are looking to enter the corporate world, and get knack of how businesses are dealt – MBA is custom made for them.
Students who are applying for an MBA need to have an undergraduate degree in any field. You don't need to be a business undergraduate to go for an MBA degree.
The curriculum of an MBA degree covers a wide range of subjects – that help the students to understand every single aspect of how to run a business. The students are even given an option to choose a specialization from a variety of fields; depending on their interest.
MBA also gives you the advantage of a better pay package – According to Forbes; you would almost get a 50% hike on your salary post your MBA degree as compared to pre-MBA degree. If you pass out from the big leagues like the IIM's – They have seen a 28.38% hike on international salaries than last year and 10% on domestic salaries. Most of the companies come in for campus placements and they pay a lot to get the crème dela crème, the highest average salary that was offered in 2014 was 41 Lakh.
There are many types of MBA programs, but two of the most sought after are a full-time MBA and an Executive MBA – These are the difference between the two.
If you are in a confused state and you do not know which one to go for, here is a brief glance of what makes both full time MBA and an executive MBA different.
Pre-requisites
Full-Time MBA

Completed an undergraduate degree or you are in the final year – when you are applying.
Cleared the entrance exams like CAT, MAT, XAT, GMAT etc.
Got the required pass percentage. Most colleges range between 50% – 60%
If you want to study abroad, then you might require work experience depending on the college to apply to.
Executive MBA

You should have an undergraduate degree plus an additional 5 year plus work experience if required
This degree is specifically made for working executives.
Some colleges have a minimum age group. Like IIM has a minimum age of 27 and there is no upper limit
GMAT scores that is obtained between 4 years of the commencement of the program (optional – depending on the college)
Time

Full Time MBA: This is 2 year course – which is divided systematically into seminars, lectures, projects etc.
Executive MBA: This is a 1 year diploma – which has a similar course structure to a full-time MBA – but it is more compact than a full time degree
Purpose

Full Time MBA:Undergraduates who want to get into the business field, or else is people what to shift their field of work – this degree is well suited for them.
Executive MBA:Though it has a similar sort of structure as a full time degree, it is custom made for working professionals – people who have been in the corporate industry; or have worked for long and want to come into the business world – this diploma would suit their purpose.
Money

Full Time MBA:This course is slightly cheaper than an executive one. For example it would range between 10 Lakh and could go up depending on the prestige and the caliber of the college.
Executive MBA:This is slightly more expensive than full time. It could range between 20 Lakh to 33 Lakh approx. depending on the college. For example IIM A fees are almost 22Lakh and ISB is 34 Lakh.
Most of the time students make the decision based on the money or the time factor. But you have to realize both of the programs are equally good and worth it. Just make an informed decision and be sure of which ever program you choose for. Best of luck for your future.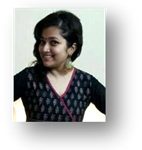 Author Bio: Trisha is a professional writer and adviser on education and career. She is an ardent reader, a traveler and a passionate photographer. She wants to explore the world and write about whatever comes across her way.
Google+: https://plus.google.com/u/0/+TrishaMukerjeeWriter/posts
LinkedIn: https://www.linkedin.com/in/trishamukerjee