Finding your way out for an HR job starts with facing an HR round first of all. HR personnel are considered as the architects of the organization, which mainly constitutes of human resource. Hence, getting hired for such a daunting job role demands a right approach and knowledge. The following posts talks about how to prepare an impressive resume for HR career. 
Human Resource Management is emerging as a hot career option among young students. As a result, with an aim to break into a career in human resource, many aspiring candidates are increasingly pursuing an MBA in HR. Careers and jobs in HR continue to increase in terms of expectations of the recruiters.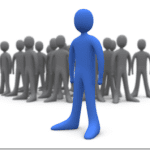 To gain the attention of a recruiter, a well-written resume is half the battle won! HR personnel are those involved in hiring the right candidate for the right job profile, handling employee grievances, compensations, and conducting training sessions. Ideally, a candidate who reflects all these related skills through his resume increases the chances of his selection.  
Tips for a flawless HR resume
Understand HR Activities: To make an effective impression of your recruiter, it is important to convey the message that you understand the job role for which you are applying. For this it is imperative that you possess a fine knowledge of HR activities such as forging industrial relations, understanding organizational behavior, managing human resource and strategizing management policies.
Focus on Career Highlights: When you highlight your achievements in HR career, there are a few points that need to be considered. These include the need to mention of any leadership initiatives, number of training sessions conducted, level of involvement in organizational developments and any positive outcome. Mentioning such details highlight your capabilities as HR personnel.
Choose functional resume: Writing an HR Resume is about being more expressive by indicating the complete detail of experience and skills in that capacity. For this, choosing a functional resume is a good fit. Give emphasis on mentioning additional job responsibilities undertaken apart from your daily work. Do not forget to stick to conservative formats as well as fonts for writing your resume. Also, you should keep in mind not to exceed the page limit. A latest post on The Wall Street Journal highlights the fact that giant resumes do not impress employers much.  
Other point to be considered Your resume is definitely your ticket to the list of shortlisted candidates for a job interview. Considered as a sales proposition of your abilities, skills and credentials, it is vital to make your resume error-free and noticeable from other resumes.  
Some other important points that should be kept in mind include:  
Attach a Cover letter: This gives an opportunity to let the employer know at a glance about your experience and knowledge in HR field.  
Do not compromise with accuracy: Your resume is a certificate of accurate information related to your education, work experience and skills. Hence, it is important to maintain the accuracy of important details provided by you.  
Customize your resume: Tailor-made resume is important to provide information relevant to the job you are applying for. Customizing your resume as per the job role as well as the company helps you to meet the expectations of your recruiter.  
Proofread: This is one of the important points to remember at the time of writing a perfect HR resume. Proofreading allows you to overcome any typo error, grammatical mistake or check if any important information is missing. So, keep these points in mind to ensure a smooth sailing in your HR job selection.  
About the Author 
Swati Srivastava is an avid writer and blogger who loves to share her knowledge and ideas on a wide range of topics related to career and education. With an experience of over five years in the field of writing, her articles are published on several reputed education websites.